In the Emirates, doing Business requires a careful mix of cultural sensitivity in communications and understanding the Anti-Laws of Luxury Marketing.
Day 1 at the American University in Sharjah, UAE. In the first session, Prof. Dr Mohammed Ayish outlines Communications in the Gulf Cooperation Council (GCC). The GCC target audience comprises the Arab-speaking population in the region totaling around 50 million people, of which 56% are Saudis.  An early emphasis on broadcasting services has also led to the growth of MBC consisting of 11 channels and to the establishment of Dubai Media City, a conglomeration of well-known social media brands that have established branches in the city.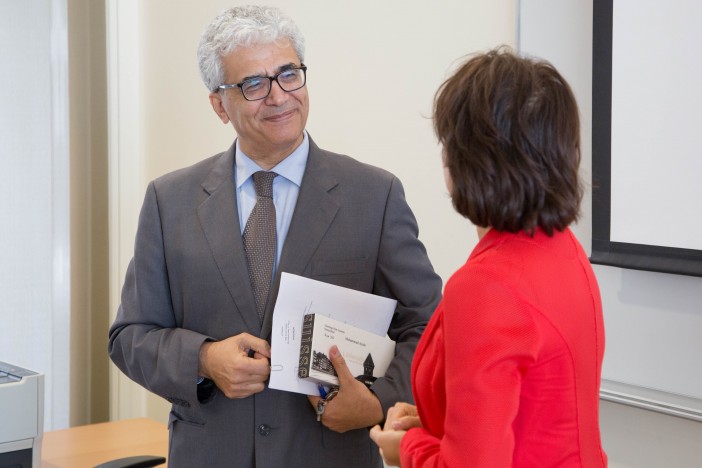 Prof Dr Nick Ashill then discusses Luxury Branding in the UAE. His thesis? In a nation that spends USD 2,400 per month per capita on clothes and cosmetics, luxury marketing has turned the traditional rules of marketing upside down. He identifies 7 essential features of luxury branding:
modern yet laden with history
personal imprint; hedonism over functionality
being over having ("dreaming")
social stratification
social marking
sustainability
country DNA / provenance
These findings are based on the work of Jean-Noël Kapferer and his Anti-Laws of Luxury Marketing. Two of the more interesting implications: Brand Equity is not driven by cost reduction; and brand value depends heavily on referrals and positive word-of-mouth, especially in the GCC. Consumers in the UAE spend USD 2,400 per month on average on clothes, luxury, and beauty items, and USD 10,000 per year on gifts alone.
Test Question 1: Do you know which 6 countries belong to the GCC?